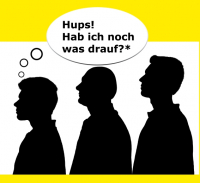 Autoload
With autoload, students and employees of the universities in Karlsruhe and Pforzheim can automatically charge their chip card if they don't have enough money on their card to pay at cash registers. Autoload is a direct debit authorization to transfer money from your personal bank account to the chip card. With your personal login, you can manage your transactions and personal data online and never have to remember to reload at a machine.
Please note: Autoload is tied to your bank card.
In case of a card exchange, a re-registration for Autoload is necessary. Please set up Autoload at one of the service points of the Studierendenwerk Karlsruhe upon receipt of your new card by presenting a debit card.