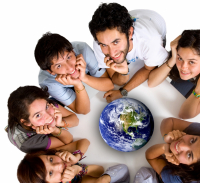 International Evenings
International Evenings are one of the most popular events amongst the German and International students. At these evenings you can learn about specific topics, such as music and food from other countries. German students have the possibility to learn, for instance, about Spanish or Chinese language and culture in a pleasant atmosphere, and at the same time, International students can experience the German language and traditions. All students are welcome!
Because the themes of the respective events are prepared by students, you can get information about the themes from the employees of the International Student Center. Attendance is strongly encouraged!
June 19th | Asian evening
Culture of Asia: we want to experience together an exotic evening! We invite you to discover some parts of Asia – music, games, Asian snacks and much more. Register now!
Fee: free of charge
REGISTRATION