Crochet class for beginners
15.05.2023
The crochet course offers beginners without any previous experience the chance to learn crochet from scratch. It is divided into four lessons in which you will learn the most important basic stitches and shapes of crochet. At the end of the course you will be proud to have completed a small homemade project that you can take home as a souvenir.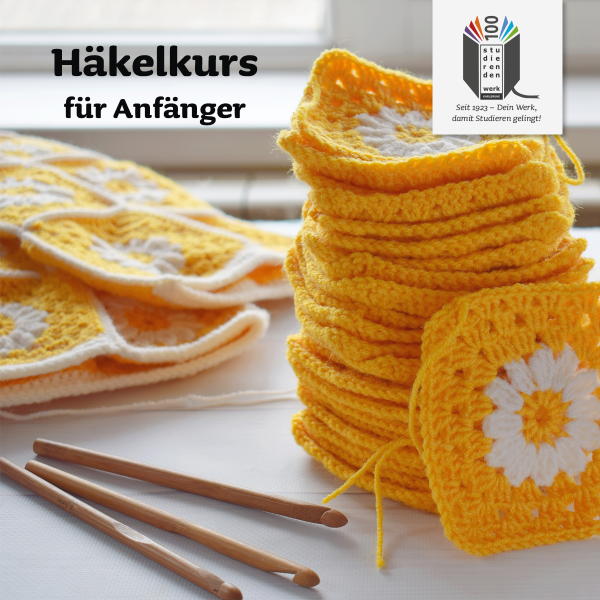 When?
Every Thursday ( 01.06., 08.06., 15.06., 22.06.2023 ) from 18:00 o'clock - 19:00 o'clock.
Where?
beratungsWERK (cafeteria foyer of the Mensa am Adenauerring, Karlsruhe)
Prerequisites?
None.
Costs:
Materials have to be provided by the participants themselves. Further information will be announced from 22.05.2023.
Participants:
max. 10 persons.Please register in advance!
REGISTRATION:
domenica.paz@sw-ka.de
(until 22.05.2023)Image source: shutterstock.com