Residence Beuthener Straße 6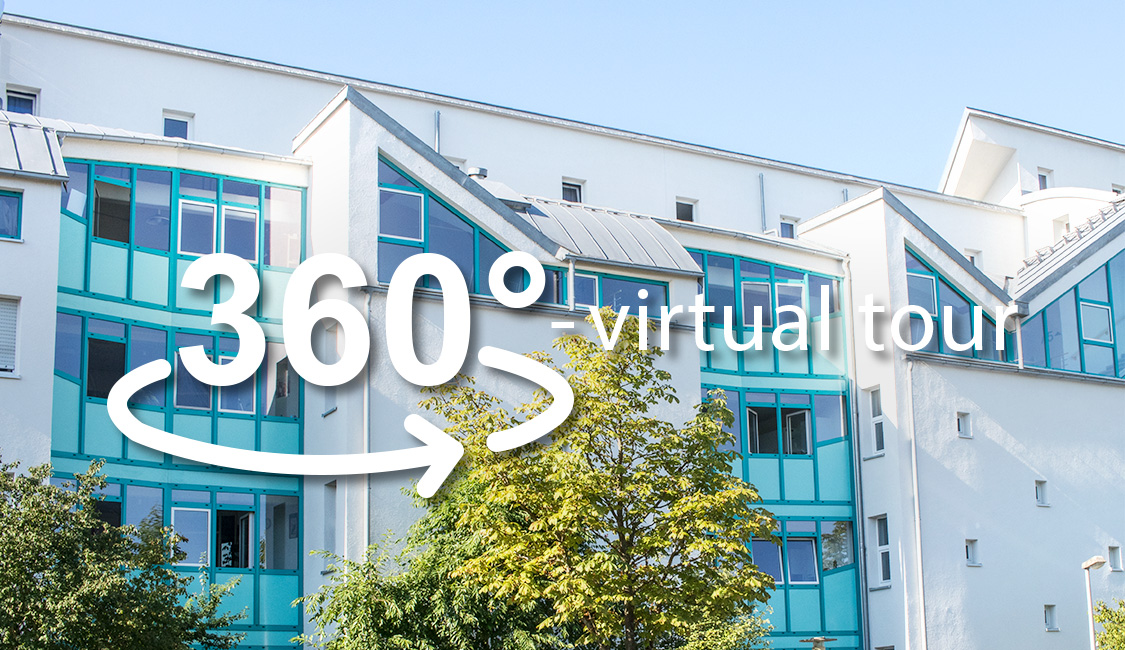 Interior
Internet (WLAN)
Common area/Bar view 360°-virtual tour here >>
Repair shop
Parking spaces
Bicycle storage area
Washing machines (extra fee)
Dryer (extra fee)
Underground parking space (optional, extra fee)
Bicycles boxes (optional, extra fee)
Rent

Rent:

Single room: 271 - 292 Euro
Gallery room: 303 - 325 Euro
Extra large room: 357 Euro
Parking space: 25 Euro
Bicycle box for 1 bicycle: 4 Euro

The rental rent includes all utilities such as heating, water, electricity and internet.
Distances

Significant distances to central facilities:
ROOM OFFER

61 furnished single rooms with washbasins
14 gallery rooms with washbasins
5 furnished single rooms without washbasins
CONTACT

Housing Department

Mrs. Struck

Room: 04

Adenauerring 7

76131 KarlsruhePhone: +49 721 6909-200

E-mail:

wohnen@sw-ka.de
You can display the picture in the lightbox by clicking on them.