Information on applying for student residences
In order to get to the finish faster, here are some tips for filling out your application:
Applications for the winter semester are possible from 1st April of a year, for the summer semester from 1st October of the previous year.
The application is also possible before you have received your admission to your university.
Students, who are also scientific assistants, doctoral candidates, trainee teachers or volunteers, cannot apply for student residences,
As well as apprentices and vocational students.
You can only submit one application per person.
Our residential units are generally not separated by gender, religion, or nationality.
Apartments are exclusively for single parents with children, couples and families.
When applying as couples, each partner must submit an application and each partner must be enrolled at a university.
If you are interested in a bicycle-box or parking-spot, please contact us at +49 721 6909-200 or send us an email.
The rooms in our residences are allocated regardless of the application date.
Submission of an application does not guarantee accommodation.
If no rooms are available on the desired date, your application will be placed on a waiting list (the waiting period may be 1-2 semesters).
As we have relatively few appartments available, the waiting time for this is approx. 1 year or more.
As soon as we can offer you a room, we'll let you know.
After submitting the application, you will receive an unencrypted email to verify your data.
If you have activated your application with the confirmation link and you want to make changes to your application, please send us an email.
Your application is valid for 6 months. During this period, you will periodically receive an email with a link, which you must confirm if you are still interested in accommodation at the Studierendenwerk Karlsruhe. If you are still interested after this period, you must submit a new application.
Since the Studierendenwerk Karlsruhe cannot offer a room to all applicants, we recommend you to apply for
residences of other agencies
or use our
private accommodation service
. Furthermore, here are some
tips for finding accommodation
. You can also ask our
Housing scout
for advice.
Apply now! We wish you good luck!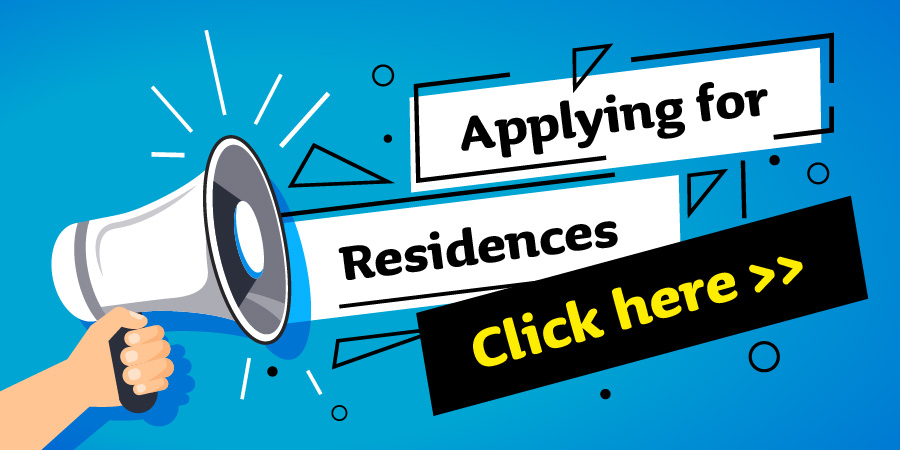 ---