Important services - short routes
...is the motto under which we have set up the Service Office in the foyer of the Mensa on Adenauerring.
Whether health insurance, employment office, KIT services or various student associations, we bring them to campus for you! You can get advice between the entrances to lines 4 and 5. You can find out who is there and when in our daily schedule below.Please contact the institutions directly to arrange a consultation or to get information.
TUESDAY - KIT-CAREER-SERVICE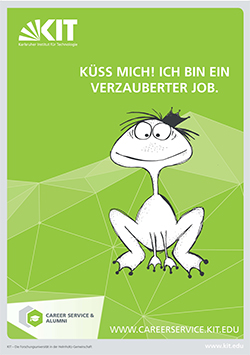 Application check of the KIT Career Service
Would you like some feedback on your application documents or do you have initial questions about your application and career launch? Every Tuesday from 9:30 a.m. to 12:00 p.m., the KIT Career Service advises you during open office hours - no prior appointment necessary. Further information and current dates can be found in the
Calendar of Events
of the KIT-Career-Service.
WEDNESDAY - CYBERFORUM E.V.
Networks are elementary. Also for students.
Especially at the start of your professional life, contacts can be decisive for landing an attractive job with one of the top employers. For a long time now, it's no longer just the CV and the reference that determine success or failure in the job interview.At over 160 events a year, we enable you to get in touch with our more than 1,200 member companies and meet attractive employers and their decision-makers.What can we do for you?Are you looking for an internship, a thesis or a specific job? Are you interested in digital topics and want to further your education? Or are you thinking about setting up a small company yourself? Or maybe your studies aren't going so well and you want to find out about alternatives?The CyberForum is a contact point with a lot of experience and the best contacts, on and off campus, for students, career starters, founders and also for those who have doubts about their studies.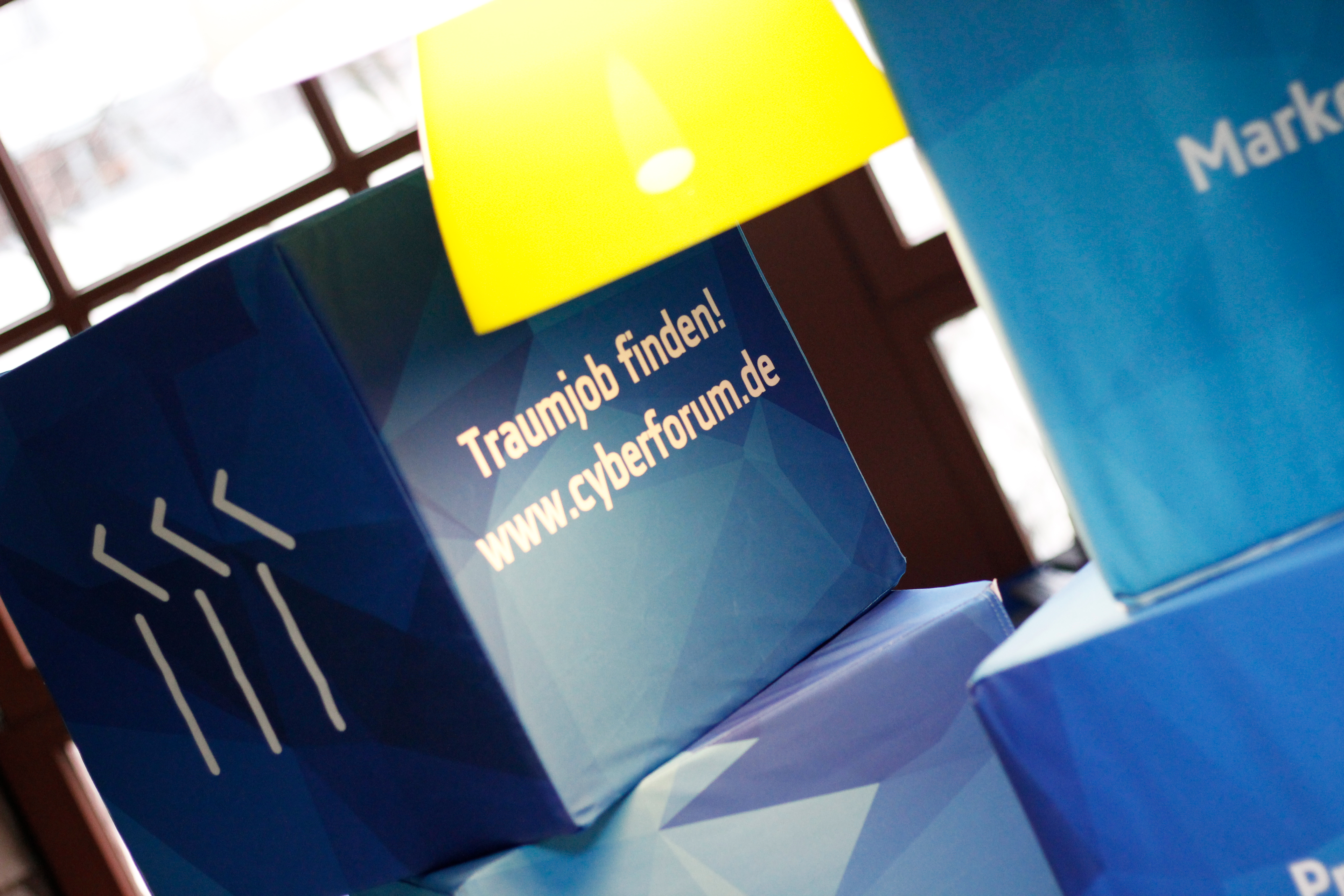 THURSDAY - EMPLOYMENT AGENCY
From study to career
.The advisors of the university team support students, graduates and academics with work experience with an individual range of information and advice.
With a variety of events, we provide concrete assistance in starting a career. In addition to various lectures and company presentations, interested parties have the opportunity to develop strategies for speculative applications, job interviews and self-marketing in workshops and seminars.The website of the university team can be found
here
.
Here
you can find the counselling services and events of the university team.
Information and registrationHochschulteam (university team)

Agentur für Arbeit Karlsruhe (Emplaoyment agency)
Brauerstraße 10
76135 Karlsruhe
Hotline
Tuesday, 9:30 bis 12:00 Uhr,
Phone: +49 721 823–1950
or via
Mail:
Karlsruhe-Rastatt.Hochschulteam@arbeitsagentur.de
The advisors in the university team
Petra Gögelein M.A.Sozialwissenschaften, Dipl. Sozialpädagogin (BA)
Michael Knopp, Diplom Verwaltungswirt (FH)
Tatjana Regner, Dipl. Ingenieurin
Julia Bär, Diplom Ingenieurin
FRIDAY - TECHNIKER HEALTH INSURANCE
Service, advice and benefits
If you are interested in a TK membership or have any questions about health insurance, we will be happy to help you. Your local TK contact person is looking forward to your visit to the service office.
Contact:
Oliver Berger
Mobile: 0160-8083804
Oliver.Berger@tk.de
www.tk.de/vt/oliver.berger
Every friday von 10:00 Uhr - 13:00 Uhr
(Service Büro in the Foyer of the Mensa Am Adenauerring)