Bike tour to Ettlingen on 23.06.2023
14.06.2023
Our International Student Center (ISC) invites you to a picturesque bike tour to Ettlingen in June.
The trip starts at the Studierendenwerk and leads through the streets in the south of the city, over the Zoobrücke bridge and past the historic Albtal train station. The route continues along the idyllic Alb River into the beautiful old town of Ettlingen, where you can take a break with a delicious ice cream in sunny weather or enjoy a hot drink in rainy weather.
The return trip is on a direct path along the Ettlinger Allee, which is safe and pleasant to ride thanks to its bicycle lane. Prepare for an unforgettable day of adventure and discovery!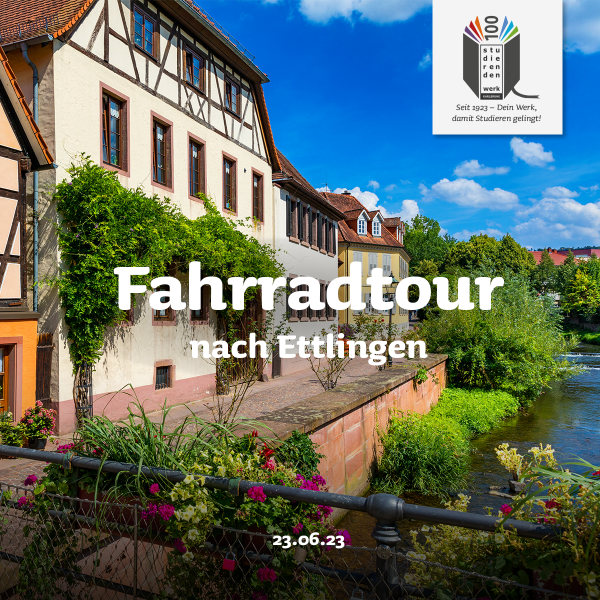 WHAT?
Bike tour, approx. 20 km,
to Ettlingen and back
WHEN?
Departure 11:00 am on 23.06.23
WHERE?
Start is in front of the Studierendenwerk.
Duration:
With longer break under three hours.
Requirements:
Weatherproof clothing, roadworthy bicycle
(with bell, light), snack.
Cost:
Free of charge
Participants:
max. 10 personsPlease register in advance!
REGISTRATION:
daniel.bohner@sw-ka.de
We are looking forward to you!