Language course: French for beginners - every Tuesday in May!
25.04.2023
Experience an inspiring journey into the world of French! This course will give you a solid introduction and let you get to know the most important French words. You will have the opportunity to have simple conversations in French and deepen your newly acquired skills.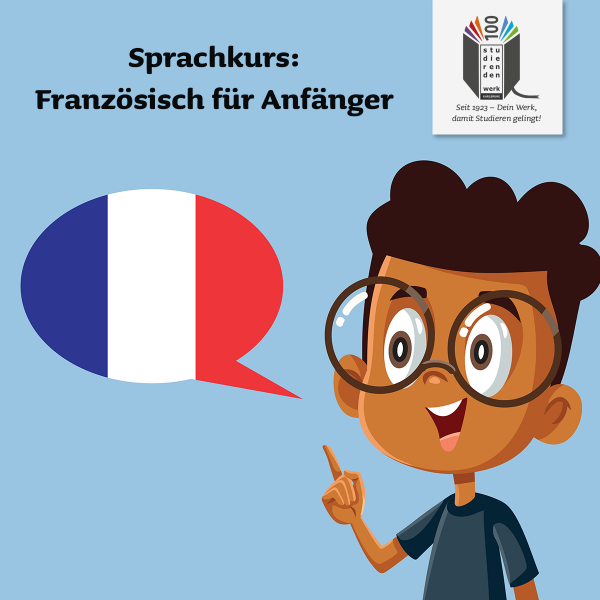 WHEN?
Every Tuesday in May from 6:00 p.m. - approximately 6:45 p.m.
WHERE?
In the Studentenhaus, Adenauerring 7, 76131 Karlsruhe in Besprechungswerk 2 (room above the chicco di caffè on the 1st floor, opposite the Vielmettersaal).
Prerequisites?
None!
Costs?
Free of charge
Participants:
max. 10 personsPlease register in advance!
Registration:
laura.raineri@sw-ka.de
Image source: shutterstock