Mobile in Karlsruhe at any time with the Student Ticket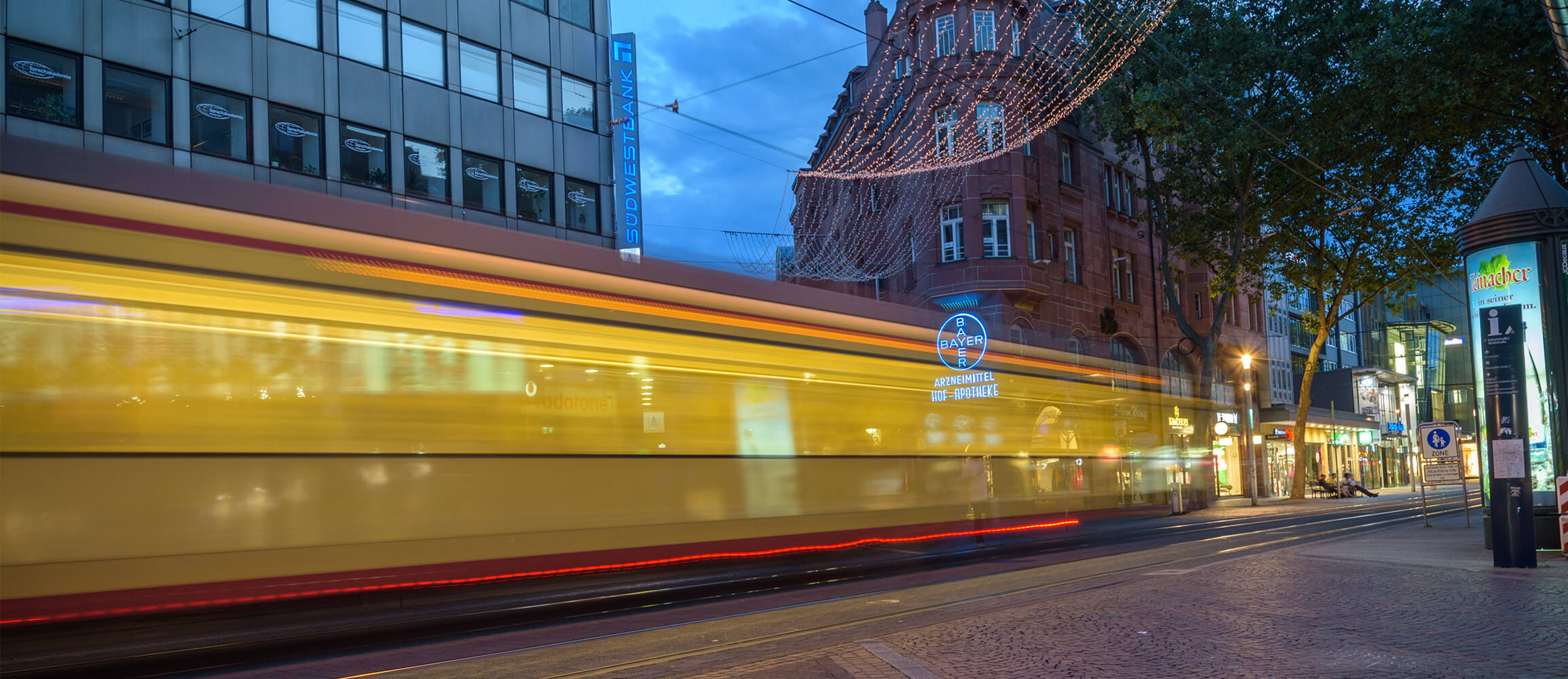 KVV - STUDENT TICKET IN KARLSRUHE

Students at Karlsruhe universities can use their student ID card to travel free of charge on the entire KVV network from 6 p.m. to 6 a.m. from Monday to Friday and all day on Saturdays, Sundays and public holidays, provided they also have a KVV certificate (in paper form) with them. This can be requested from the respective university together with the current certificate of enrolment.

All own children under the age of 14 can also travel free of charge.If you would like to travel free of charge all day, you can purchase a student ticket for 199.50 euros (price as of September 2023), which entitles you to travel all day on the KVV network. It is available upon presentation of the student ID and the KVV certificate (in paper form) at the following sales points:

at the KVV customer centres
at DB train stations

Continuation student ticket of the KVV

Students who have a semester ticket from the Rhine-Neckar Transport Association (VRN), the Heilbronn-Hohenloher-Haller Local Transport Association (HNV) or a Student Ticket from the Stuttgart Transport and Tariff Association (VVS; newly included from the summer semester 2013) can purchase a Connecting Student Ticket for the KVV network for €201.80 per semester (price as of September 2020). The Anschluss-Studikarte is only valid in conjunction with a Semester-Ticket/StudiTicket.The "Continuation student ticket" is only available at KVV customer centres and at DB train stations!
VPE-TICKET IN PFORZHEIM
INFORMATIONENS REGARDING THE STUDENT TICKET
---