Climate Puzzle Workshop - We hold the cards in our hands
23.05.2023
Understand our climate system in just three hours! Test, deepen and share your climate knowledge!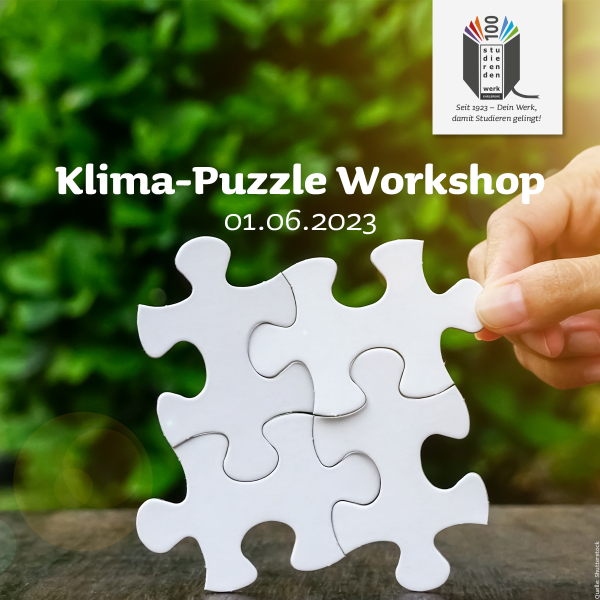 The Workshop:
With our "Serious Game" you can learn more about climate change in a playful way. It is based on the reports of the Intergovernmental Panel on Climate Change (IPCC) and shows the most important information on 42 playing cards. As a team, you sort the playing cards according to cause and effect and thus learn about the systemic nature of climate change.
Our bottom-up approach encourages critical, interdisciplinary thinking, strengthens team spirit, and facilitates open conversations and solution finding. Through play, you'll learn more about climate change and how we can work together to address it.
WHEN
.
01.06.2023
2:00 p.m. to 5:00 p.m.
WHERE?
Meeting room 2 in the student house at the Adenauerring, Karlsruhe.
COSTS?
Free of chargeParticipants: max. 10 personsPlease register in advance!
REGISTRATION:
klimapuzzle-aps@posteo.de
(until 29.05.2023)We are happy to see you!